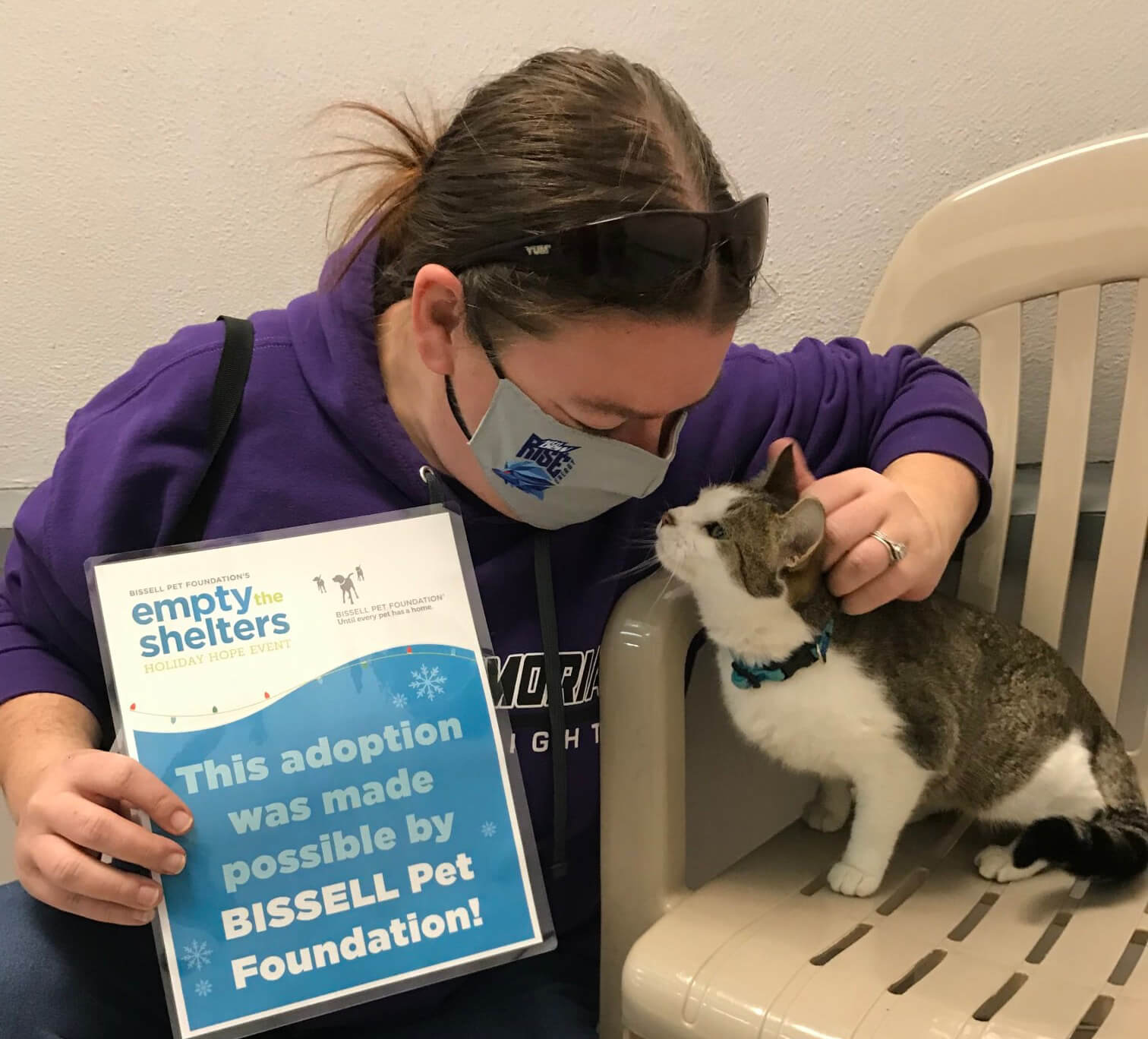 Losing a pet can be a scary and terrible experience and it can happen to any of us. No matter what the circumstances, pets can sometimes become lost in a short amount of time, and our goal is to help them get back home just as quickly. Many lost pets make their way to the Humane Society of Southern Wisconsin through caring citizens and local law enforcement agencies. While no one wants to think of their furry family member in a shelter environment, you can rest assured, our caring staff welcomes them with open, loving arms.
*Strays are held for 5 days to allow owners time to locate their pet. After that time period they are put up for adoption or occasionally transferred to other shelters.*
Search your area first.

 

In most cases, your pet has not gone far. Indoor cats are usually hiding within 3-4 houses on either side of where they got out. Ask neighbors if you can look around their property. Your pet may be within hearing distance but not come out when you call out of fear of the big wide world.
If your pet has a microchip, contact the microchip company right away to report them as lost, and update your contact information if needed.
Call or visit us to

 

fill out a lost report. We'll ask you some questions about your pet's physical description and tell you about any reports of found animals made by other community members. Please call 608-752-5622 to speak with a staff member.

 

Here are some examples of how to describe your cat.
Start searching

 

Petco Love Lost

 

now. Upload your lost pet's photo to Petco Love Lost, they provide free facial recognition software to reunite lost pets with their owners. Your pet's uploaded photo will be scanned against photos of found animals at shelters and those reported by the community.
Visit your local animal shelter

 

to look for your pet. At HSSW, staff will assist you in walking through the shelter and show you all the stray cats in the facility. We may not recognize your pet from the flyer if they come in at a later date, so be sure to visit the shelter as frequently as you can.
Hang lost pet posters.

 

We recommend hanging the poster with duct tape at major intersections within a 3-mile radius of where your dog was lost or a 1-mile radius of where your cat was lost. Once your pet is found, retrieve your lost pet posters from wherever you hung them.
Look for your pet frequently on our website.

 

If you see your pet's photo, please call the shelter where the pet is located, immediately. Keep in mind that your pet will be listed under a different shelter name. YOU are your pet's best chance at being reunited.